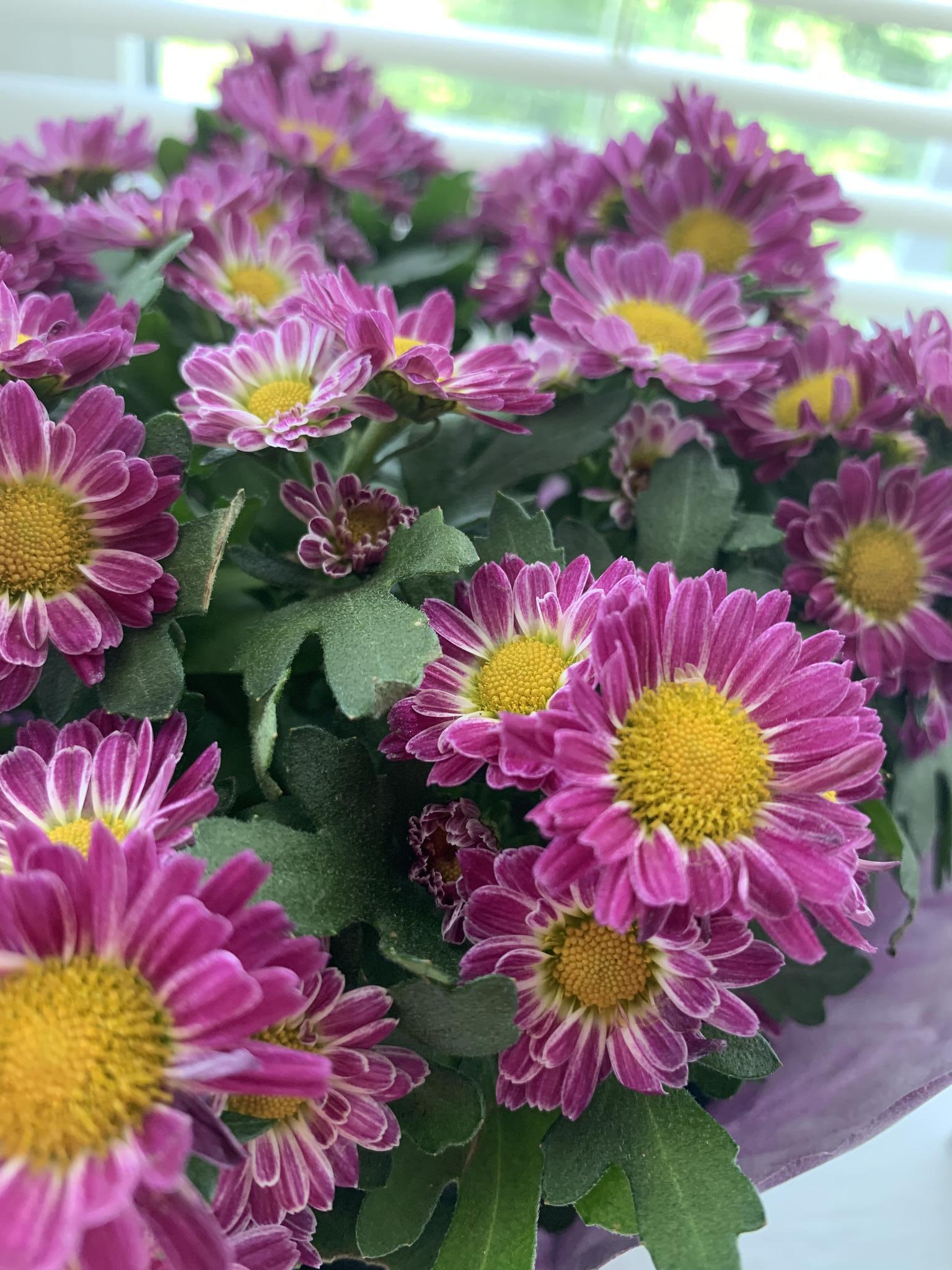 I laid down to take a nap, hoping to wake up rested and energized. Instead I woke up super cranky and highly emotional.
Then I noticed on the window, my purple flowers.
The color has changed from the time I got them ten days ago.
The petals are now a faded purple with white lines around the petals.
The color does not pop and it doesn't brighten up the room anymore.
I haven't watered them properly so why was I feeling so sad?
I felt sad because I had not "watered" the Holy Spirit properly and these flowers were a reflection of my soul.
I felt sad because I felt like the "grace" period for watering has ended. As humans we always like to stretch and test His grace. We stay far from Him until we are forced to get close. We keep grabbing that bottle, that tv remote, that phone, that food, everything but that bible. We stretch it and stretch it and God keeps giving us our space and giving His grace.
However, there comes the day where grace reaches it's limit and the Beloved longs for His beloved child. And even though like my flowers, we are still alive, still standing, we have this faded color, like a warning color. A color that makes us stand out in a bad way.
A warning that is telling us, "If you don't water me in the next couple of days, I will get into a dangerous point of no return." The point of no return in God's ways is the place where some type of immense pain might come to cause a shift. A place of fight or flight, a place that is hard to explain. Once you pass that point of no return, there is no telling if you will be back or if you will be gone forever.
I watered my flowers but I am afraid it's too late for them. I'll have to wait until tomorrow to see if their vibrant colors will return and see if they will stand out instead of blending in. Thankfully for me, I am not grass and I have much more value. So much value that a man was sent from heaven, to be born as a baby, to suffer pain and die in my place.
Yet in my humanity, I am still wondering if it's too late for me. I have so many deep rooted issues that I have no idea how to fix. Am I at a point of more grace, am I at a point of no return or am I at a point of needing a miracle?
I was hoping for all of the above.
"And now these three remain: faith, hope, and love. But the greatest of these is love." 1 Corinthians 13:13
Add a comment